Update
All the information in the API OPS must be not only complete, but also up-to-date. This customizable periodic updates from existing sources. When checking analyze the existing data - compare by date and completeness of the content.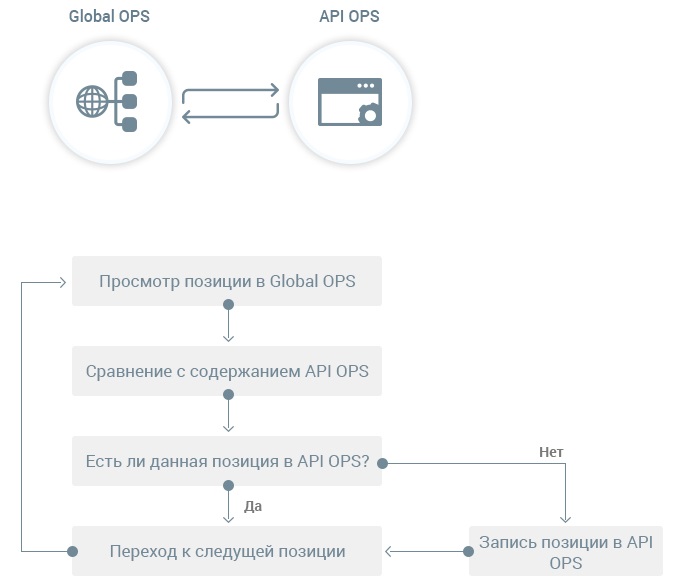 Starting. Load test
Database services must withstand enormous loads when thousands of connections and uploads. The administrator debugs the system: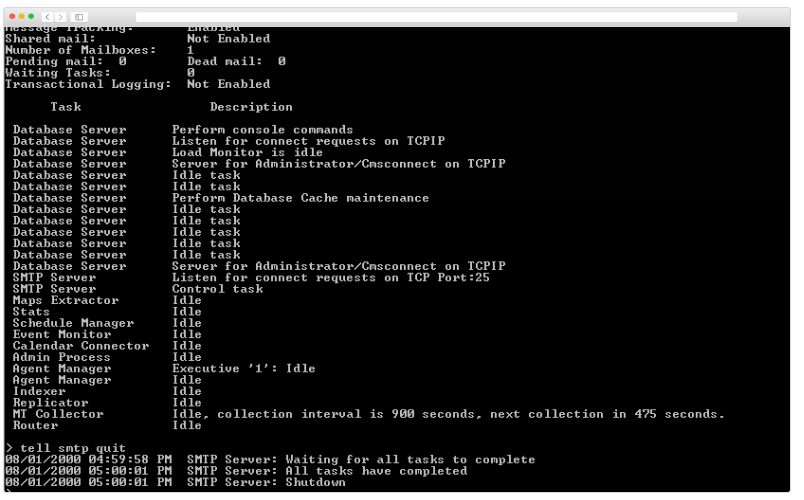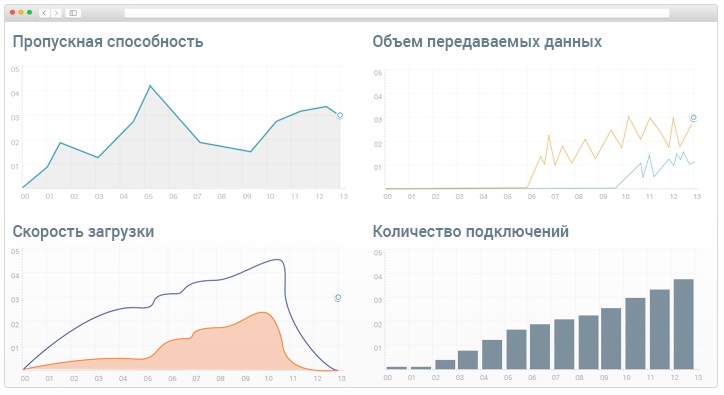 API documentation
For such services, focused on the use for partners, it is important to provide detailed and clear documentation.
To do this, we are describing in each command query examples: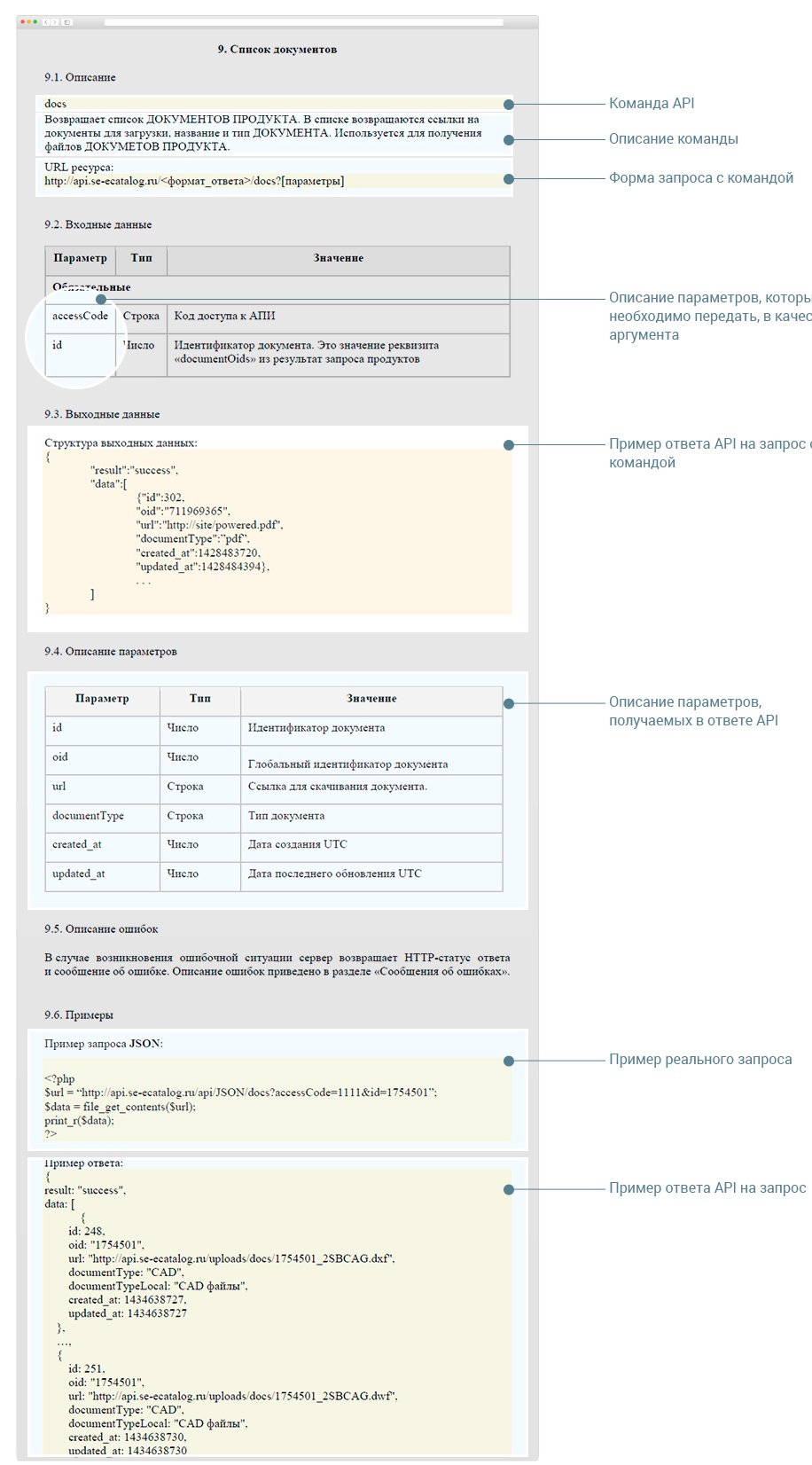 We don't just write detailed documentation, but went further and developed a clear how-to for a quick start of work with our service. After reading this document, even an inexperienced programmer can quickly integrate the power of the Schneider Electric service to your online store or online catalog. Examples for the most common tasks such as :
how to upload products catalog Schneider electric on the site;
loading of the goods (the description - the name and properties);
download images to products;
download images;
download documents for goods;
documents upload;
updates to products / images / documents;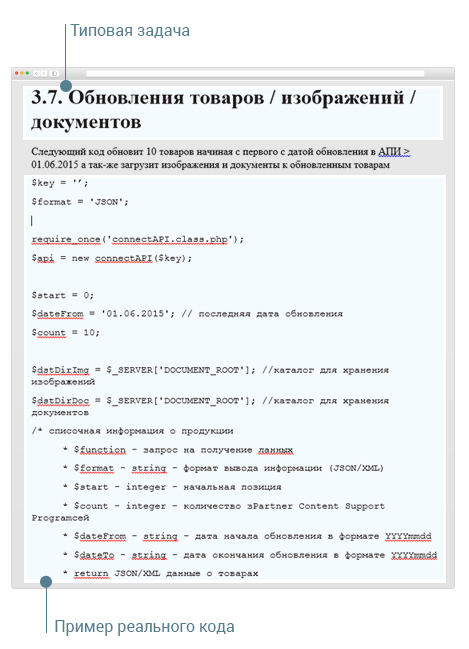 Developing web service for the data downoad.
Using the database API OPS Schneider Electric partners can easily fill their services, such as online stores, catalogs, applications for designers, updated and extended information on products Schneider Electric. But not all partners are striving to fill their services. Some need information on specific rereferences (articles).
For their convenience, we have developed a web service, where the partner, having the key, can easily obtain information on required products and virtual them in any convenient format such as PDF, XLS, XML.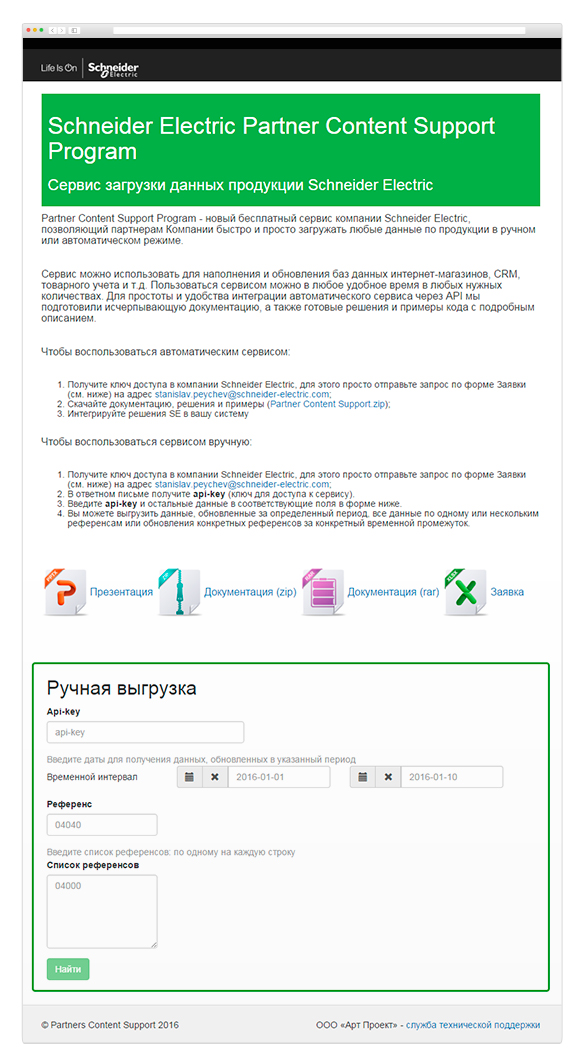 Information is the key of business. Summary.
This service does not have competitors Schneider Electric. It gives a significant business advantage. Partners can easily get information and integrates API OPS in their portals, online stores, catalogs. With this approach it is easier to provide equipment that is easier to sell, easier to use.